10 Hacks and Tips for Camping with Kids!
1. Make a DIY lantern!
Wrap a head lamp around an empty gallon to make a lantern. You can also put a battery-powered votive candle in empty peanut butter containers to make smaller lanterns.
Hang the lanterns in the middle of the tent for light or leave outside to use at night!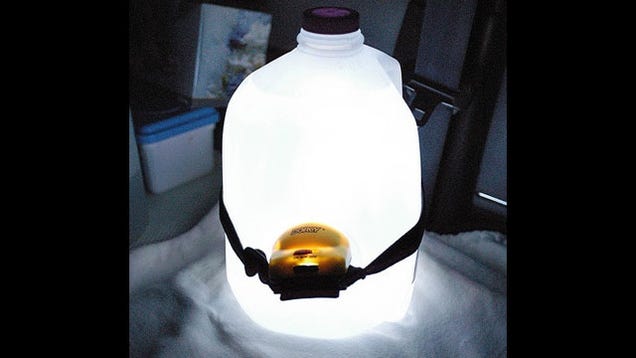 See the full instructions here: Make an Ambient Lamp Out of a Milk Jug
2. Repurpose a container can to hold and protect TP.
Use an old coffee container or soda bottle to keep TP clean and dry!
We love this DIY design:
Check out the ingenious hack here: Innovation Challenge: Nature Calls on Behance
3. Come prepared with homemade firestarters
Dip cotton pads in wax for an easy portable spark. Check out this blog post for more DIY fire starters: 5 Frugal Ways to Make DIY Fire Starters | PreparednessMama
Also, Doritos (and other corn chips like Fritos) make great kindling!
4. Make a DIY hand-washing station.
Kids and dirt go hand in hand. Camping makes the amount of dirt increase exponentially. Use an empty detergent dispenser to keep kiddos (and adults) clean after long days playing outside.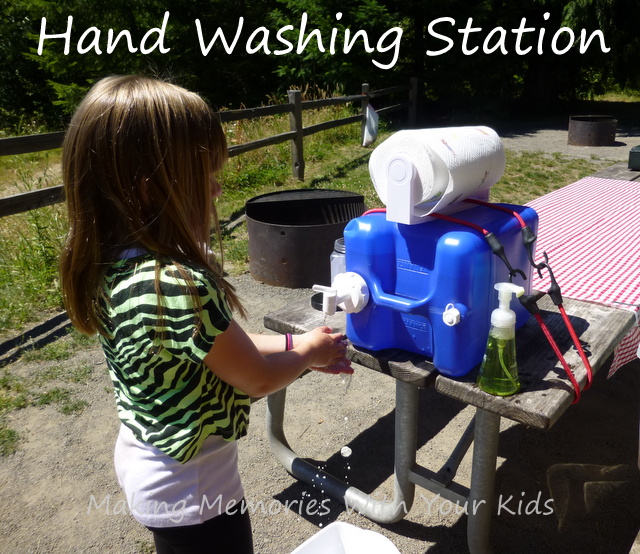 See the full instructions here: Camping Hand Washing Station - Making Memories With Your Kids
5. Repel bugs (naturally)
Here at kidecals we're all about natural products. What we're not all about: bugs. There are tons of homemade bug repellents you can make from herbs and essential oils to keep different bugs at bay. There are lots of recipes online for all types of critters depending on what you're trying to keep away. We always bring a simple spider repellent made of water and peppermint oil to spray around the tent. Also, burning sage helps keep mosquitos away - you can just throw a bundle in the fire!
6. Keep the kids entertained
Kids can generally stay entertained for a while just being outside, but after a while you might start hearing the dreaded, "I'm bored!"
Bring activity bags with things like friendship bracelets, other arts and crafts, and cards.
Make a nature scavenger hunt!
Use a GPS astronomy app to teach about constellations (Sky Guide is one of our favorite apps. It's a constellation guide that automatically aligns itself when you hold your device to the sky. So cool!)
Fill empty plastic water bottles with glow sticks and have night time bowling!
7. Bring frozen water bottles instead of ice!
Fill clean, empty jugs with water and freeze them before going on your trip. This hack saves money on ice, keeps the other stuff in the cooler cold, and when it melts, there's more drinking water for your family!
8. Get comfy!
If you don't have an air mattress or cot, bring foam tiles or yoga mats to pad the floor and separate sleeping kiddos from the cold ground.
9. Avoid clutter!
Hang a over the door shoe organizer on your tent to keep supplies organized and accessible.
10. Be Prepared!
Make a good camping checklist to make sure you don't leave behind any of the essentials. You don't want to be left without a tent, tp, or enough water. We always bring plenty of wipes, ziplock bags, and paper towels. And don't forget the trash bags!